10/02/2021
---
Teruskan
PrintVOA —
For some, the election of Joe Biden and Kamala Harris as leaders of the United States has two meanings. On the one hand, the attitude of both of them and the Democratic Party government, in general, is considered more accommodating. However, on the other hand, their siding with environmental issues can pose a threat to a number of business actors.
One thing to worry about is oil palm actors in Indonesia, said Halim Kalla, from the Indonesian Chamber of Commerce and Industry (Kadin). Halim is Deputy Chair of the Renewable Energy and Environment Division of Kadin.
"I am frankly grateful that Joe Biden was elected, I did choose Democrats over Republicans. I think Biden is wiser than Trump. But we remember that these Democrats have high environmental actors. For example, he returned to the Paris Agreement, "said Halim, in a discussion held by Auriga Nusantara, Tuesday (9/2).
Environmentally Friendly Products
As in Indonesia, America under Biden will pay more attention to a number of issues such as reducing global warming, reducing greenhouse gas emissions, to renewable energy. According to Halim, Biden will implement a stricter policy for commodities exported to America. Environmentally friendly factor will be one of the requirements.
BACA JUGA:
US Bans Import of Palm Oil from Malaysian Companies
"Whatever we export to America, the government there will definitely see whether the products exported to America are included in a sustainable, clean environment, and also a more humane workforce policy," Halim added.
The Biden administration's great concern for the environment has two consequences, both beneficial and alarming. According to Halim, exports of crude palm oil (CPO) to America are wide open after implementing new policies in the health sector starting in 2018. In the period before 2015, the total volume of Indonesian CPO exports to America was only 100 thousand metric tons every year. . In 2020, that figure will reach 1.2 million metric tons per year, a significant number from 5 million metric tons of Indonesian palm oil production.
"The increase in exports is due to the new health sector policy, namely the prohibition of the US FDA to use TransFat Acid or trans fats and GMOs, genetically modified organisms, namely genetic engineering which is very dangerous to health," said Halim.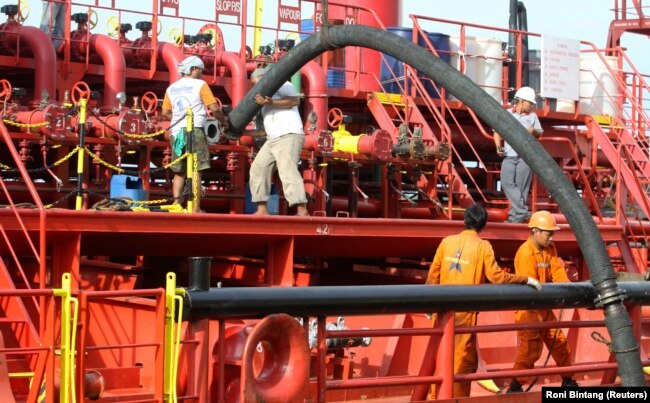 CPO Indonesia dianggap bisa mengganti GMO dan tidak mengandung TransFat Acid, yang banyak ditemukan pada minyak olahan kedelai dan jagung.
Sejak era Presiden Obama pada 2012, ada regulasi untuk CPO Indonesia dalam NODA (notices of data availability) Badan Perlindungan Lingkungan Amerika Serikat (EPA) atau yang dikenal sebagai REDD (Reducing Emissions from Deforestation and Forest Degradation) di Uni Eropa. Sesuai NODA EPA ini, CPO Indonesia dinilai tidak memenuhi standar Amerika untuk penggunaan biodiesel, dan kalah dari produk berbahan bunga matahari dari Eropa. Produk biodiesel Indonesia, masih dikenakan bea masuk 300 pesen oleh Badan Komisi Perdagangan Internasional AS (USITC).
Halim meyakini, kebijakan Biden akan kembali seperti era Obama. Akan ada sejumlah syarat dalam bisnis sawit seperti tidak adanya pelanggaran HAM dalam operasional perkebunan. Amerika juga akan fokus dalam isu hak pekerja dan pekerja anak di industri sawit, yang selama ini sering menjadi sorotan. Bidan, lanjut Halim, akan menaruh perhatian lebih pada konsep pembangunan berkelanjutan untuk perkebunan sawit.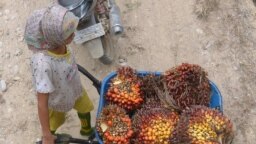 BACA JUGA:
Pekerja Anak, Noda Hitam dalam Industri Kelapa Sawit Indonesia dan Malaysia
Kebijakan Sawit Lebih Ketat
Dua sisi mata uang kemenangan Biden bagi industri sawit Indonesia juga diakui Suzie Sri Suparin S. Sudarman, Direktur Pusat Kajian Amerika, Universitas Indonesia. Berbicara dalam diskusi yang sama, Suzie menyebut kebijakan Biden tidak terlampau menguntungkan sawit Indonesia.
"Karena dia antithesis dari Presiden Trump, terutama dalam kebijakan yang menyangkut lingkungan hidup. Kebijakan Biden akan menghambat energi yang berdasarkan fosil dan minyak sawit, karena keduanya jauh dari upaya pelestarian lingkungan," ujar Suzie.
Namun di sisi lain, ekspor komoditas Indonesia akan pulih dengan kemenangan Biden karena akan meredakan perang dagang global.
Suzie menambahkan, Biden telah menjanjikan diadakannya pertemuan tingkat tinggi internasional untuk menaikkan kembali ambisi global penanganan perubahan iklim. Langkah ini akan berpengaruh terhadap organisasi-organisasi multilateral untuk menanggulangi perubahan iklim. Banyak perusahaan sawit memperkirakan, di era Biden ini LSM antisawit akan semakin agresif, papar Suzie.
Secara politik, menurut Suzie, Biden didukung oleh koalisi progressive intersectionality besar yang mengikutsertakan generasi Z yang cenderung menjadi kelompok hijau. Mereka, lanjut Suzie, menyatakan akan kebutuhan budaya lingkungan yang aman dan kontrol terhadap penggunaan senjata api.
"Dukungan kelompok progresif dan kaum muda mewajibkan Presiden Biden untuk merubah tatanan yang mengabaikan perubahan iklim di masa Presiden Trump, dan mengatur kembali kebijakan federal soal regulasi iklim," tambah Suzie.
EMBED SHARE
by VOA Indonesia EMBED SHAREThe code has been copied to your clipboard. The URL has been copied to your clipboard
---
No media source currently available0:002:281:49 Pop-out player
Namun, di dalam negeri, Biden akan menghadapi tantangan dalam menyelaraskan kepentingan implementasi kebijakan perubahan iklim. Di sisi lain, dia membutuhkan upaya khusus dalam menanggulangi pengangguran. Hubungan yang menarik antara pegiat lingkungan yang progresif dengan serikat buruh akan terjadi. Biden menganggarkan anggaran besar untuk energi bersih, dengan harapan akan menciptakan lapangan kerja baru bersamaan mengatasi perubahan iklim. Kedua isu ini akan menguras perhatian, karena Biden menghadapi kenyataan bahwa Demokrat hanya memiliki mayoritas tipis di Kongres.
Berbicara dalam diskusi yang sama, Rachmi Hertanti, Direktur Eksekutif Indonesia for Global Justice menyebut tantangan Indonesia ke depan adalah memenuhi persyaratan stadar.
"Kalau konteksnya kita ingin berdagang, tidak ada satu perdagangan yang benar-benar bebas. Semuanya akan tergantung dengan negara penerima barang dan Indonesia sendiri," kata Rachmi.
Karena itu, terkait bisnis sawit, Indonesia memang harus bisa menerima apa yang ditetapkan negara penerima produk, sebagai persyaratan standar mereka. Misalnya, jika Indonesia akan menjual sawit ke Swiss, maka produk itu harus memenuhi syarat yang ditetapkan Asosiasi Perdagangan Bebas Eropa (EFTA) di mana Swiss tergabung di dalamnya.
Begitupun bisnis sawit Indonesia dan Amerika ke depan. Sudah menjadi kewajaran, apabila sektor sawit Indonesia harus mampu memenuhi semua standar yang ditetapkan pemerintahan Biden. Harus dipahami, bahwa kebijakan itu akan diterapkan secara merata kepada semua mitra dagang Amerika, dan bukan hanya berlaku untuk Indonesia. [ns/ab]