By Lindsay Patrick
Published January 26, 2021 | 1 min read
---
After a year of uncertainty and disrupted economies and communities around the globe, we look to 2021 optimistically. Driven by record flows in sustainable funds and sustainable debt issuance in 2020, 2021 will be the year we see the shift in ESG Leadership, driven by the corporate sector.
---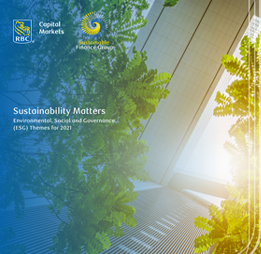 In this edition of Sustainability Matters, RBC Capital Markets Sustainable Finance Group highlights the three themes for the year ahead.
RBC Capital Markets' Three ESG Themes for 2021
1) Companies Propelled into Action:
Global policy alignment and the expectation that the private sector play a role in addressing climate change and inequality will see a shift from investors driving the ESG agenda to the private sector leading the charge
2) The Rise of ESG Targets:
Ambitious, time-bound ESG targets will become the norm in 2021, helping fuel the demand and growth in sustainable finance products such as Sustainability-Linked Loans and Bonds
3) Sustainability Reporting Gets Rigorous:
Collaboration among sustainability standard setters will create standardization and rigor in ESG reporting, resulting in the continued growth and adoption of climate-risk reporting
For more information or to register for the RBC Capital Markets Global ESG Conference on February 25-26, 2021, please contact your RBC Representative or click here.
---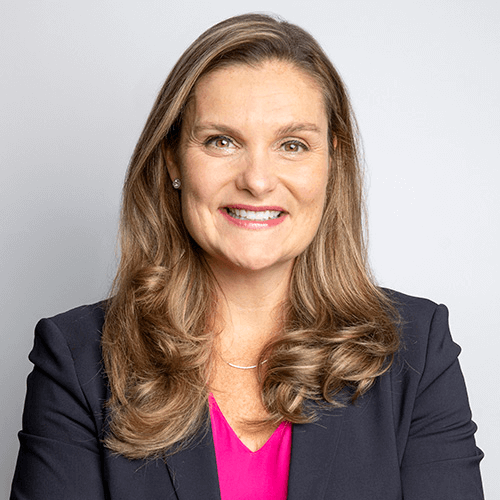 Lindsay Patrick
Head, Strategic Initiatives and ESG
Lindsay Patrick is Managing Director and Head of Strategic Initiatives and ESG at RBC Capital Markets. She leads the Sustainable Finance Group, and with her team, spearheads the provision of solutions and advice for RBC's institutional and corporate clients across all areas of sustainable finance that incorporates both environmental and social perspectives. Lindsay is also responsible for the advancement of the RBC Capital Markets' business strategy, supporting the firm's overall growth and performance ambitions. Lindsay has two decades experience in investment banking, spanning trading floors across North America, Europe, Australia and Asia.