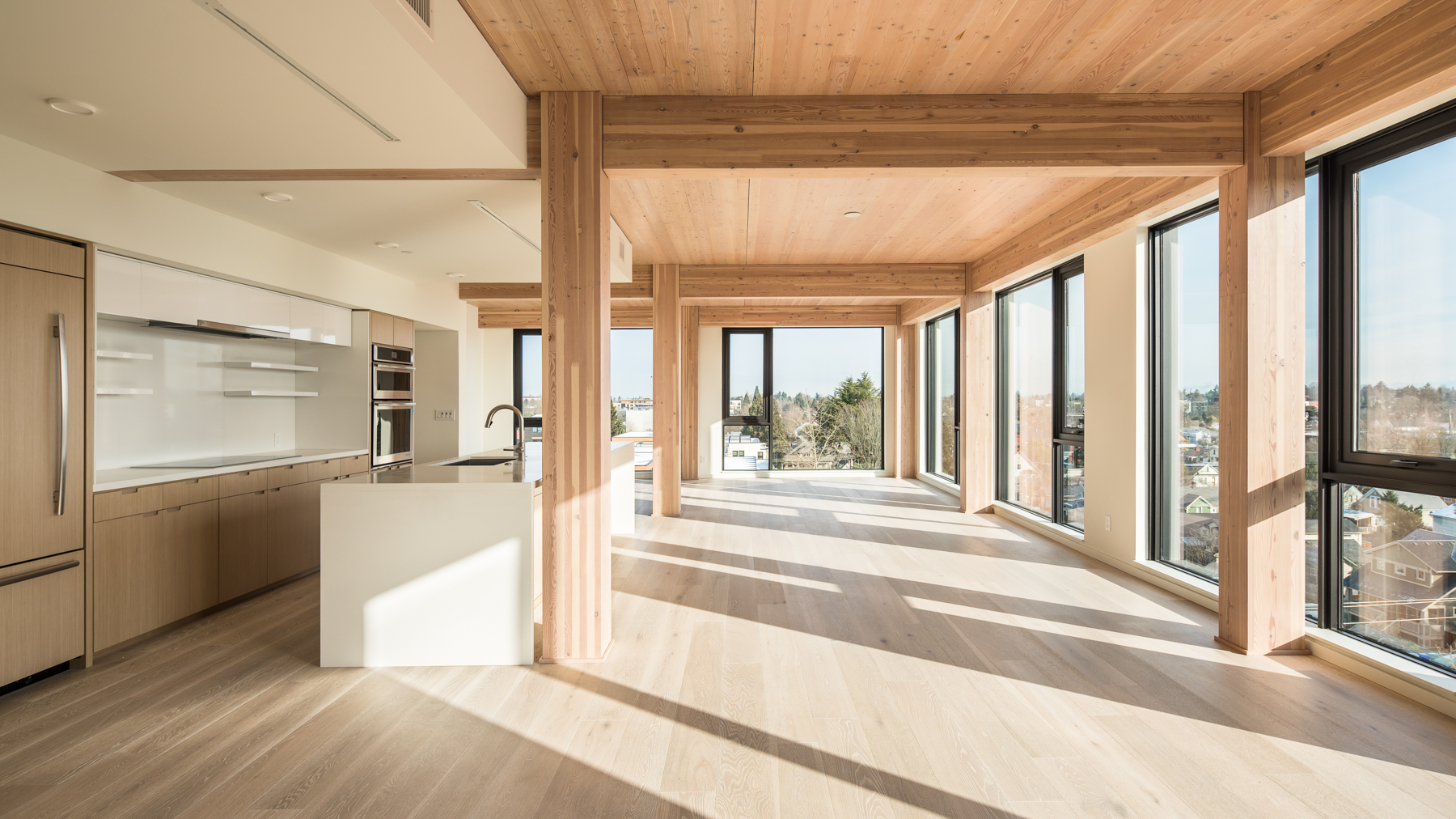 Photo credit: Andrew Pogue (Kaiser + Path)Return to previous page
Climate-positive forest products have the potential to deliver massive climate change mitigation benefits when substituted for other traditional resource-intensive inputs under specific conditions and with appropriate safeguards. The pressing need to respond swiftly and decisively to climate change creates both pressure and opportunity to promote climate-positive forest products. However, there is disagreement amongst stakeholders across the forest sector, academia, and climate mitigation policy field amongst other around the impacts increasing demand for climate-positive forest products might have on forests. The numerous fracture lines and varied viewpoints will potentially derail future action and further entrench disagreement if action towards promoting climate-positive forests products progresses without addressing stakeholders' viewpoints first. Hence, the Forests Dialogue (TFD) launched the Climate Positive Forest Products (CPFP) initiative in 2020.
As an integral part of this initiative's development, TFD will co-convene a virtual "Scoping Dialogue" with the World Resources Institute (WRI), in partnership with the Climate Smart Forest Economy Program (CSFEP). Using mass timber materials as an entry point, the Scoping Dialogue will explore the range of stakeholder perspectives at the global scale and address questions about the impacts scaling up mass timber construction practices might have on climate, forests, the built environment, and people. The CPFP Scoping Dialogue seeks to elevate stakeholder perspectives on the potential for mass timber materials to serve as a climate mitigation tool. This dialogue will help inform a greater programmatic effort with the CSFEP to understand and move beyond barriers, knowledge gaps, and potential unintended consequences to scaling up mass timber construction practices.