To conserve global biodiversity, countries must forge equitable alliances that support sustainability in traditional pastoral lands, fisheries-management areas, Indigenous territories and more.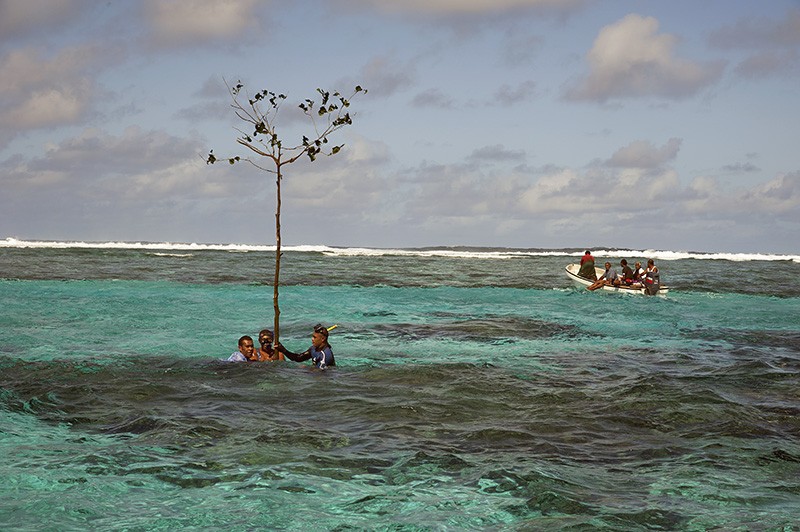 Global support is growing for the 30 × 30 movement — a goal to conserve 30% of the planet by 2030. In May, the G7 group of wealthy nations endorsed the commitment to this target that had been made by more than 50 countries in January. It is likely to be the headline goal when parties to the Convention on Biological Diversity (CBD) meet to discuss the latest global conservation agreement in May 2022 in Kunming, China.
So where do the sacred forests of Estonia or shipwrecks in North America's Great Lakes come in? What do these share with managed fishing grounds in Fiji and bighorn-sheep hunting areas in Mexico? All have the potential to be recognized using a conservation policy tool called other effective area-based conservation measures, or OECMs. Together with protected areas — from Malaysia's Taman Negara National Park to the Cerbère-Banyuls Marine Reserve in southern France — OECMs could help to achieve the 30% target.
Devised in 2010 and defined in 2018, the OECM tool is little known outside specialist circles. Less than 1% of the world's land and freshwater environments and less than 0.1% of marine areas are currently covered under this designation. Meanwhile, biodiversity is in free fall and protected areas alone can't stem the loss. Both designations are among the international policy instruments being negotiated ahead of the CBD conference.
We call on the CBD parties and the conservation community of policymakers, scientists, practitioners and donors to study and use OECMs more, alongside protected areas. This policy tool can advance equitable and effective conservation if CBD parties stay true to the convention's intent to sustain biodiversity rather than 'achieve' area-based targets. But more groundwork must be laid to realize its potential.
Improvements are needed in research, policy and practice. Local managers and CBD parties need better ways to assess whether potential OECMs contribute to sustaining biodiversity, so that areas are properly designated. The conservation community needs to develop processes to ensure that OECM recognition strengthens, rather than displaces, existing local governance. And researchers need to articulate the value of OECMs to encourage policymakers to use them.
Bigger toolkit
Protected areas have expanded rapidly in the past 10 years, and now cover 15.7% of the world's land and fresh water, and 7.7% of the marine realm. Defined by the CBD as areas designated or regulated and managed for biodiversity conservation, they are an essential conservation approach. But some have failed to be equitable or effective: aligning biodiversity goals with local values, needs and governance can be difficult in some contexts1,2. This conflict can lead to inequities, non-compliance and poor biodiversity outcomes.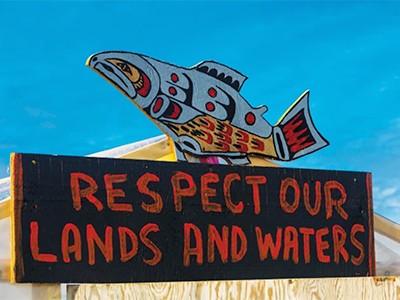 Indigenous rights vital to survival
OECMs can have an important and complementary role3. The tool recognizes managed areas that sustain biodiversity, irrespective of their objective. OECM recognition can support Indigenous and local communities in managing their lands and seas — be it for hunting, fishing or other cultural practices — while conserving nature. It opens up new conservation opportunities in landscapes where there is relatively light human usage, such as pastoralism with a low density of livestock. These regions make up nearly 56% of the world's lands, and contain more Key Biodiversity Areas — sites of global important to biodiversity — than do remaining large wild areas4. So, management approaches that accommodate the ways people use landscapes and seascapes are crucial.
Some managed areas do not safeguard biodiversity5. But there is a wealth of evidence suggesting that many do. For example, a study of the Peruvian Amazon found that Indigenous peoples' territories were, on average, more effective than state-governed protected areas at preventing deforestation6. A review of 61 areas managed under territorial-use rights in fisheries in Chile found positive effects on biodiversity; some had levels of fish biomass and biodiversity that were comparable to those in a protected area that restricts all fishing7. And abandonment of agricultural management systems involving low-intensity farming methods in Europe — such as traditional haymaking in Romania — has been linked repeatedly to biodiversity loss8.
Perhaps many of these could be recognized as OECMs (see 'Conservation potential'). Doing so depends on the consent of the relevant governing bodies, and whether the managed area meets the CBD's definition and criteria for OECMs, including demonstrated or expected biodiversity outcomes.